Tanya Tate has been prominently featured on the leading B2B publication EroticTradeOnly.com for the launch of her personal stroker by Kiiroo.
The article, titled "Spotlight: Adult superstar Tanya Tate talks career control, inspiring others, and Kiiroo's new stroker…" highlights Tanya's career achievements, her dedication to empowering others, and the debut of her personal stroker as part of Kiiroo's FeelStars Stroker line.
EroticTradeOnly.com, established in 2003, is a highly regarded B2B publication within the pleasure products industry, providing valuable insights and updates to industry professionals worldwide.
Tanya Tate's feature on EroticTradeOnly.com
Tanya Tate's feature on EroticTradeOnly.com showcases her exceptional career and the significant impact she has made in the adult entertainment industry. The article delves into Tanya's journey, discussing her commitment to career control and inspiring others along the way. Tanya's personal stroker by Kiiroo is highlighted as a notable addition to the FeelStars Stroker line, reflecting her enduring popularity and the demand for products featuring her likeness.
Kiiroo, a leading brand in the adult industry known for its innovative and interactive pleasure products, recently unveiled the personal stroker featuring Tanya Tate. The FeelStars Stroker line offers a unique and immersive experience for fans, allowing them to engage with Tanya's intimate anatomy.
Tanya Tate expressed her enthusiasm about the feature, stating, "I'm thrilled to be featured on EroticTradeOnly.com and grateful for the support from Kiiroo. It's an honor to be part of their FeelStars Stroker line, and I hope my fans enjoy the experience. I'm always excited to connect with my audience in new and exciting ways, and this collaboration allows us to do just that."
Want to know more about Tanya's career and the new FeelTanya Stroker? Fans and industry professionals can read the full article on EroticTradeOnly.com
For more Tanya Tate please visit the Tanya Tate network:
https://tanyatate.com/
http://store.tanyatate.com/
https://www.instagram.com/tanyatateuk2/
https://twitter.com/TanyaTate
https://www.milfsmakingmoney.com/
https://onlyfans.com/TanyaTate
https://www.sextpanther.com/Tanya-Tate
https://www.texttanyatate.com/
https://www.youtube.com/TanyaTateTube
https://www.justalottatanya.com/
About Tanya Tate
Twelve-time MILF of the Year award-winner Tanya Tate launched her adult entertainment career in late 2008 when the former office worker decided on a whim to spice up her life.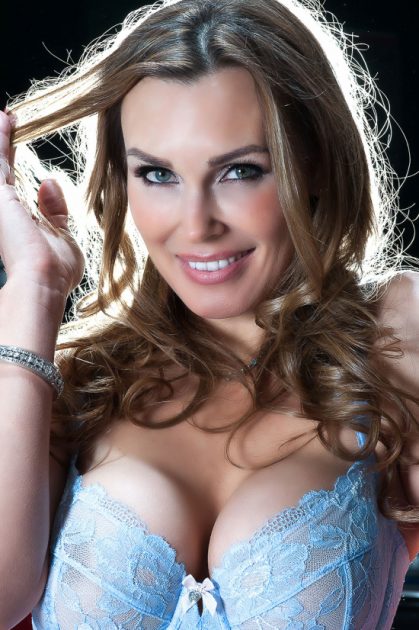 While Tanya quickly became a popular performer in the MILF genre, it was when the Liverpool-born beauty starred in the controversial Tanya Tate's Sex Tour of Ireland that she found herself in the headlines of the mainstream press and superstardom. The controversy stemmed from a sex scene that featured Tanya and an Irish pro athlete. The video became tabloid fodder across England and Ireland. Capitalizing on her skyrocketing career, Tanya ventured to the adult entertainment capital of the world, Los Angeles. There, Tanya began filming for top-tier adult companies such as Digital Playground, Vivid, Wicked Pictures, and Brazzers. The move paid off, and Tanya started picking up several awards and accolades within the industry.
In addition to her film work, Tanya was a host of The Tanya Tate Tate Show on Vivid Radio, syndicated on Sirius XM for 7 years. She has launched a bi-weekly podcast titled Tanya Tate Presents Skinfluencer Success. Tanya offers strategies for leveling up revenue-generating skills across premium social media platforms and discusses with guest influencers the numerous monetization tactics content creators can utilize. The podcast is available on all major podcast platforms, including Patreon and YouTube. Tanya's podcast was nominated in 2023 for AVN Favorite Adult Podcast.
On top of her impressive career as an adult actress, Tanya is also the owner and operator of the public relations firm Star Factory PR. The company represents the adult industry's top talent, assisting with media opportunities and placement. She was nominated at the 2023 XBIZ Exec Awards for Creator Businessperson of the Year.

Tanya has been honored with induction into the prestigious X-Rated Critics Organization (XRCO) Awards Hall of Fame. This recognition comes as a well-deserved acknowledgment of Tanya Tate's significant contributions to the adult entertainment industry.
Tanya Tate has proven to be a remarkable success in all facets of the adult industry. The international adult actress continues to thrive both in front of the camera and behind it.

Indie Adult Cinema by Porn Filmmakers with Feminist, Queer, and Ethical Perspectives