Fans of adult entertainment are in for a treat as the electrifying Carmen Valentina takes the spotlight in a scintillating new video, "You're Welcum."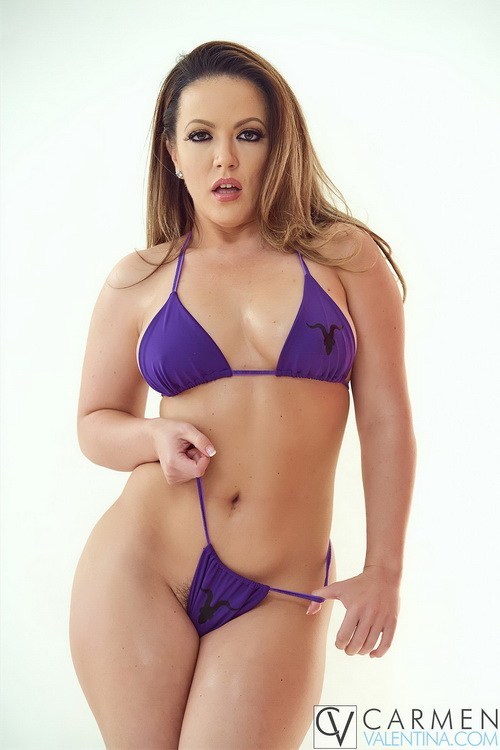 Available exclusively on Team Skeet's BadMILFs.com website, this erotic adventure features Carmen alongside the popular performer Willow Ryder.
The story unfolds as Carmen breaks the exciting news to her stepdaughter Willow: her studly, wealthy cousin Nicky is coming to visit their house! Carmen and Willow share a passionate engagement before Nicky's arrival, and then, the duo offers to show Nicky some spicy hospitality.
Carmen Valentina, renowned for her captivating performances, expressed her enthusiasm for working with Willow and Nicky, saying, "I'm beyond thrilled to be a part of 'You're Welcum' alongside the sexy Willow and the charismatic Nicky.
This scene is filled with intensity, chemistry, and surprises that I can't wait for our fans to experience. It was a pleasure to work with such talented performers, and I believe the result will speak for itself."
This must-see video promises to captivate audiences with its sizzling performances. Fans of Carmen Valentina and Willow Ryder won't want to miss this unique collaboration, and newcomers are sure to be drawn into the world of Bad MILF's. Watch "You're Welcum".
Additionally, Carmen Valentina will be making a highly anticipated return to Miami from September 20th through the 24th and is available for shoots with erotic content creators and established production studios. A multi-award nominated performer, Carmen has long established herself as a professional and sought-after talent. Booking for Carmen can be done directly or via Coxxx Models.
About Carmen Valentina:
Carmen Valentina is an acclaimed adult model known for her mesmerizing performances and magnetic presence on screen. With a dedicated fan following and a passion for delivering top-notch content, Carmen continues to leave an indelible mark on the industry.
For more Carmen Valentina, visit the links below:
https://twitter.com/clubcarmenxxx
https://onlyfans.com/carmenvalentina
https://www.instagram.com/BootyfulCarmenValentina
http://TextCarmen.com

Indie Adult Cinema by Porn Filmmakers with Feminist, Queer, and Ethical Perspectives