Lesbian adult film studio Girlfriends Films is announcing the on-demand release of a new film entitled Secret Lesbian Diaries 14.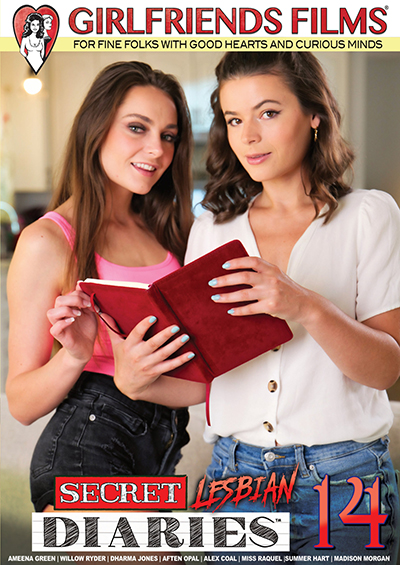 Featuring a tantalizing cast of girl/girl A-listers including Aften Opal, Dharma Jones, Ameena Green, Willow Ryder, Alex Coal, Miss Raquel, Summer Hart, and Madison Morgan, the movie directed by B. Skow contains nearly 3.5 hours of all-girl footage and is available exclusively at the Girlfriends Films VOD (Video on Demand) website.
This film marks the return of Aften Opal to the Girlfriends set for the first time in over a year. The series veteran previously appeared in Secret Lesbian Diaries 11 partnered with Honey Hayes. Here Opal is matched with rising starlet Dharma Jones.
Also returning for another volume of the popular the all-girl series is Alex Coal (Secret Lesbian Diaries 10, 12). Coal welcomes newcomer Miss Raquel, debuting here with the girl/girl studio.
Red-haired debut performer, Madison Morgan is matched with studio veteran redhead Summer Hart. And starring in the film's fourth girl/girl scene are returning starlets Ameena Green and Willow Ryder.
Alex Coal posted a selfie with her scene partner on the set captioned, "Thank you Girlfriends Films for pairing me with Miss Raquel today! I can't wait to watch this scene!"
Secret Lesbian Diaries 14 is now available exclusively on demand. Get all the details at the Girlfriends Films VOD website.
Also read : The 7th chapter of Sweetheart Video "Lesbian Massage" is now available
Title: Secret Lesbian Diaries 14
Studio: Girlfriends Films
Series: Secret Lesbian Diaries
Director: B. Skow
Cast: Aften Opal, Dharma Jones, Ameena Green, Willow Ryder, Alex Coal, Miss Raquel, Summer Hart, Madison Morgan
Rating: XXX
Length: Approximately 3.5 Hours
Format: Video on Demand
Release Date: August 17, 2023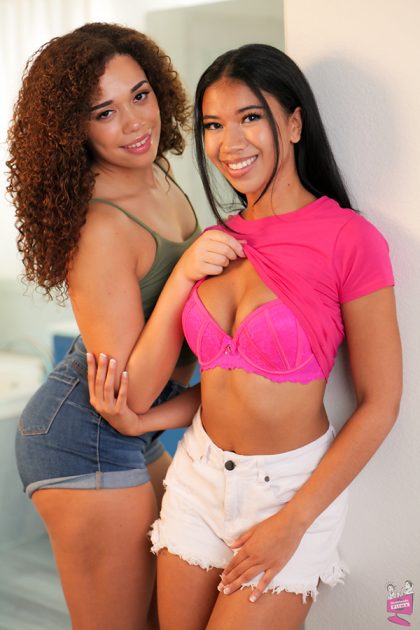 About Girlfriends Films:
Girlfriends Films provides realistic lesbian adult porn for women, men, and couples. The studio's combination of talented directors, performers and crew allows Girlfriends to continuously produce best-selling movies that appeal to discerning viewers who enjoy watching realistic sex scenes. After 20 years in the adult film industry, Girlfriends Films remains the world's leader in lesbian sex videos, while also growing as a worldwide distributor of major adult film labels including Angela White, ArchAngel, Girlsway, Homegrown Video, Missa X, Penthouse, DDF, Bang Bros and more.
For more information please follow:
GFF Official Blog
Girlfriends Films on Twitter
Girlfriends News | The Lesbian Times