Real-life porn hentai porn site Hentaied hentaied.com has a brand-new scene and has released their follow-up to "The Alien Hunter" starring Talia Mint.
Rae Lil Black is ready to take down some monstrous aliens this time. The question is whether they end up will taking her down in the process.
Directed by Romero, "The Alien Hunter 2" opens with Rae Lil Black determined to take on the monstrous alien. Armed with her two-handled Masamune sword, Rae walks around trying to find the monster, unaware its tentacles are ready to knock her to the floor and pin her to the ground.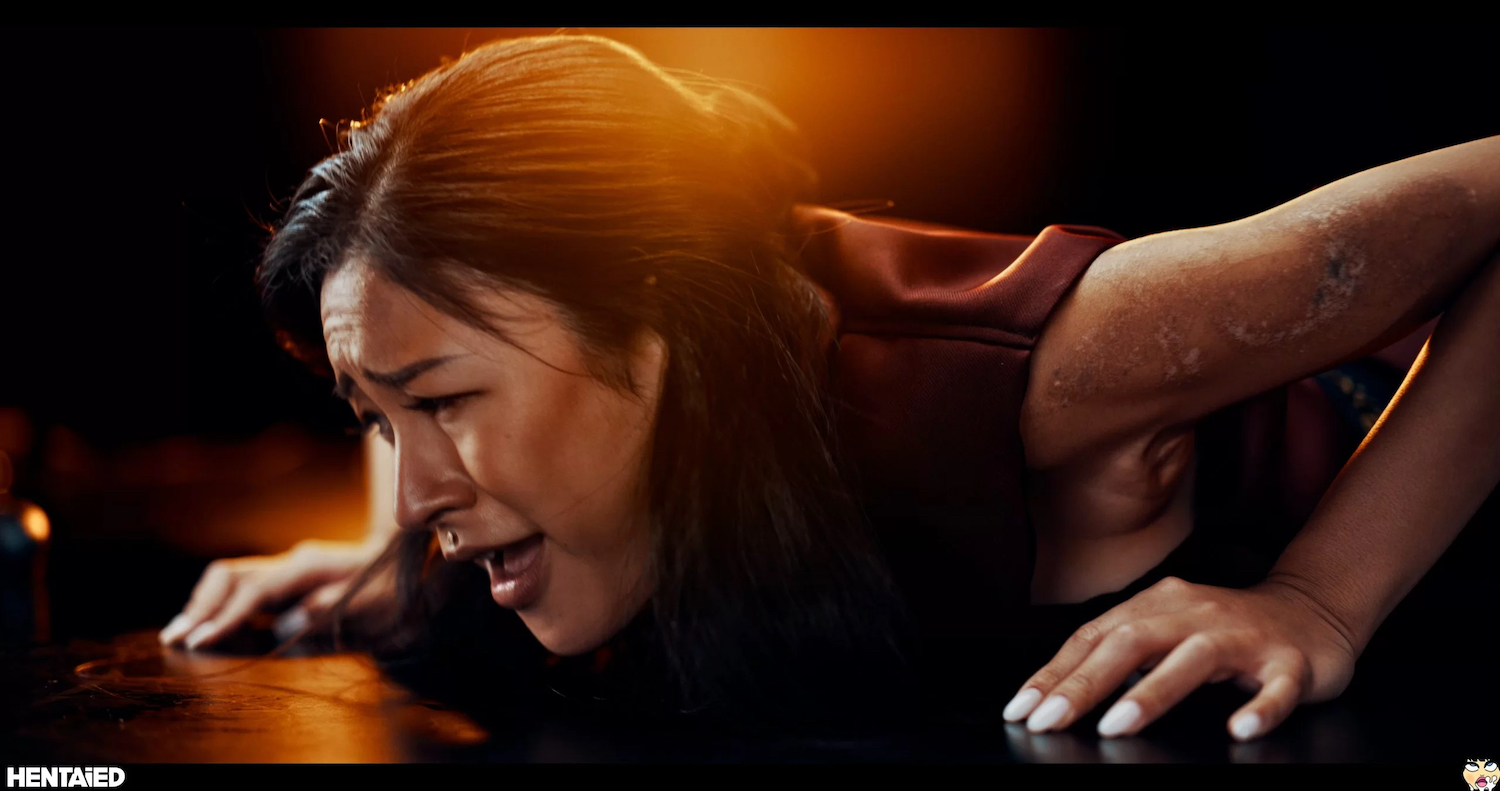 The alien gives Rae a good titty fucking with some boobflation and covers her in alien jizz. More tentacles fuck her mouth and pussy, spewing copious amounts of cum in and on her. Falling back down to the ground, tentacles fuck her pussy, while Rae gives the alien a tentacle job. As Rae basks in the afterglow lying in tons of alien cum, the tentacles come again to fuck her pussy and cumflate her before cumming in her mouth and pussy before exiting her pussy. The tentacles are back for another tentacle job while tentacles with suckers attach to her nipples, sending more cum deep inside her.
"Rae is a fierce alien hunter but is no match for some monstrous aliens. After she loses her sword and gets knocked to the ground, she summons her superpowers to keep the alien satiated so that she can stay alive. I see "The Alien Hunter 3" coming sometime soon," says Creator/Producer/Director Romero Mr. Alien.
Watch the trailer and exclusive scene for "The Alien Hunter 2" and view the photo gallery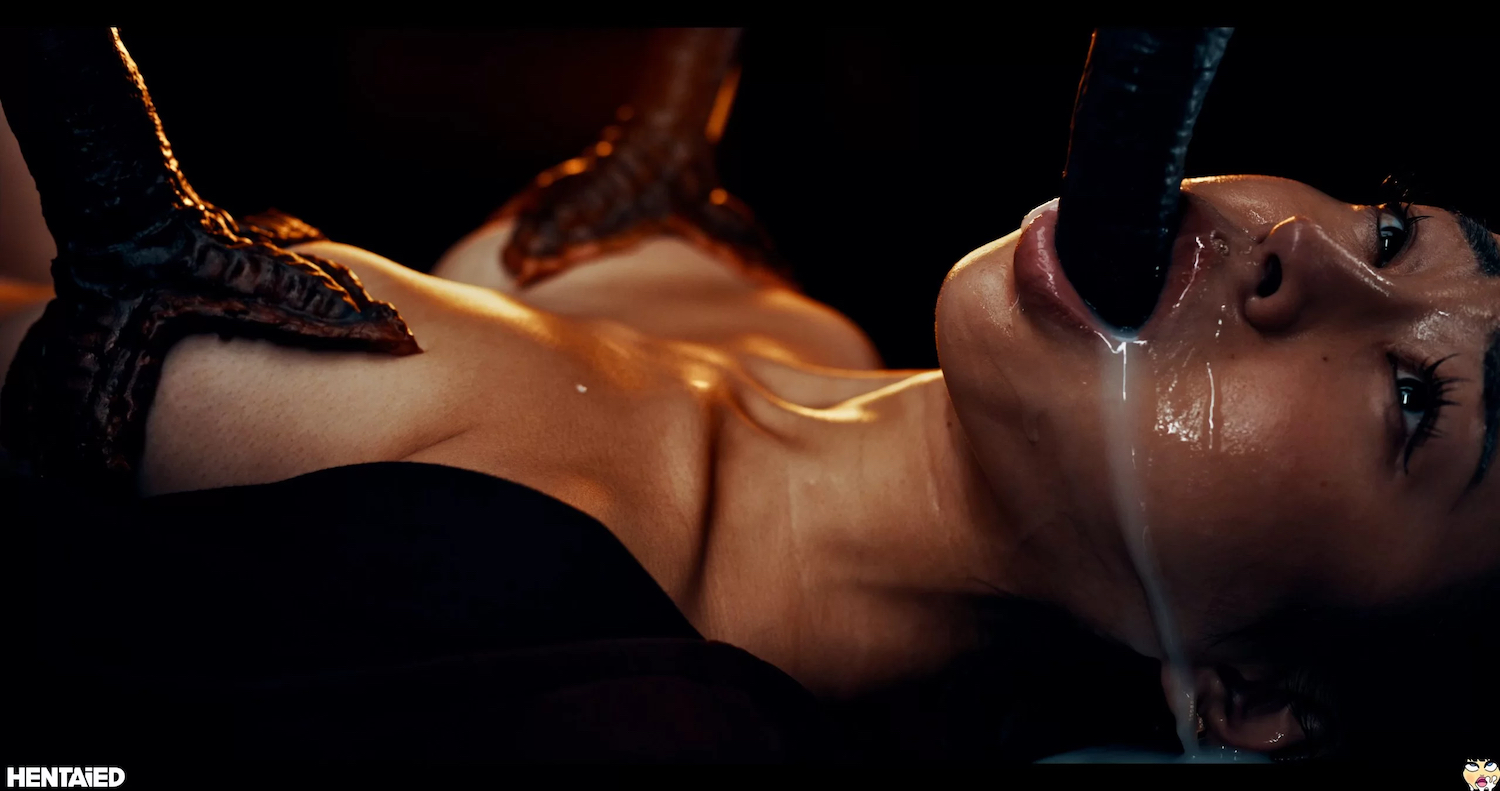 ABOUT HENTAIED
Hentaied is the only real life hentai porn site, featuring alien monsters, tentacles, cumflation, all the way through, and of course: TONS of cum! We specialize in tentacle porn, alien porn and hardcore anal. Join today and enjoy a unique experience, unlike anything you've seen before!
Imagine human depictions of your favorite anime characters getting down and dirty, and that's Hentaied. It's the only real-life porn hentai porn site featuring alien monsters, tentacles, cumflation all the way through, and lots of cum! The site is all about tentacle porn, alien porn, and hardcore anal and offers a unique experience you won't find anywhere else. Reviewers refer to the site as "your #1 tentacle porn source" and enjoy the casting of top European adult stars. And the site boasts over 3 million visitors each month.
Their 2022 film Arcade Game starring Purple Bitch and Rae Lil Black made history with a budget of 250k euros with 70k euros for the CGI budget crowdfunded by hentai enthusiasts. And it was also the first porn scene where a CGI character intimately interacted with a human.
Hentaied has won the 2023 Fetish Site of the Year from the XBIZ Awards. In addition, they were nominated for Best Niche Series or Channel (twice), Best Art Direction, Most Outrageous Sex Scene and Best Editing from the AVN Awards, Favorite Channel by the Pornhub Awards, Best AltPorn Membership Site from the AltStar Awards, and Finest Membership Website for Fandom from the Bazowie! Awards. Explore their site at hentaied.com. Follow Hentaied on Twitter @Hentaied1, IG @gianthealien and @mralienreal, and Discord. And find out why they have over 46 million views and 145k subscribers on Pornhub.