Fleshbot is excited to announce that Kiki Vidis has been selected as Miss Fleshbot International for May 2023!
Each month throughout the year, Fleshbot will select and feature a hot and talented adult performer or content creator as our 'Miss Fleshbot International.'
"She's been in the industry since 2008, but she's not that well known. I love being able to put her in the spotlight so that others can see what a true gem she really is."
Throughout the month, Fleshbot will be featuring Kiki Vidis including an exclusive interview and scene reviews. So be sure and tune in for more great insights into Miss Fleshbot International May 2023!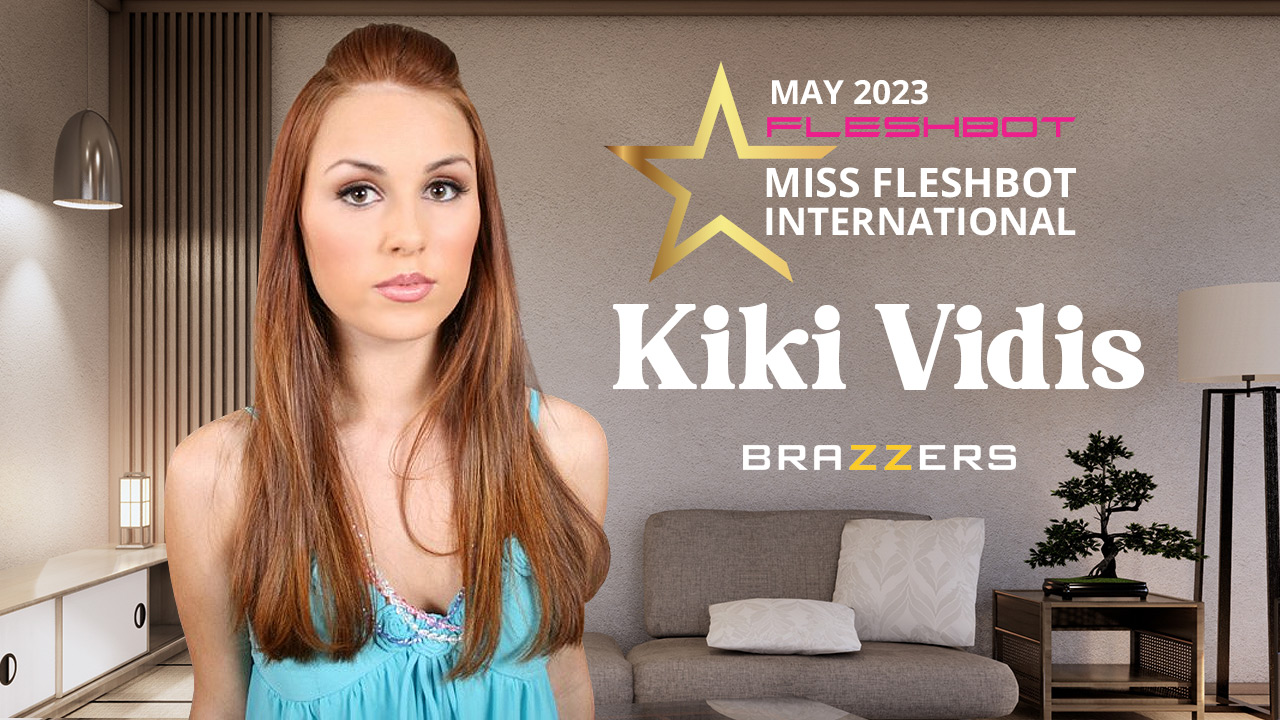 Fleshbot.com has been the web's favorite source for news and reviews from the world of adult entertainment since 2003. Over the past decade, it has become the one-stop spot for the discerning adult content enthusiast and has been profiled in such publications as Wired and The New Yorker. Fleshbot.com covers both the straight, gay, and trans markets, making the content-based blog a truly unique leader in its realm.
About Kiki Vidis
After completing a qualification as an enrolled nurse at TAFE, Vidis became a nurse in 2006. To earn extra money, she began waitressing on weekends, and she then went into topless waitressing, nude waitressing and eventually strip shows. Within a few months, she quit her job as a nurse. In addition to her strip shows, she also started modeling part time for Australian men's magazines.
In 2008, Vidis was interviewed by 60 Minutes for an investigative piece regarding the sexualisation of Australian youth in recent years. Also included in the interview was Jodie Moore and Moore's mother. After being seen on the cover of Australian People Magazine, she was asked to audition for a new American reality TV show to be produced on behalf of Playboy TV. After receiving that role, she moved to Los Angeles, where she started making adult films.
Kiki Vidis – Kiki's American Adventure
The TV show, entitled Kiki's American Adventure, was her breakout role to get into the adult industry. After being in the USA, Vidis returned to Australia, where she continued to model and make feature appearances.
Read more about "Miss Fleshbot International" here.
To celebrate Kiki's reign as Miss Fleshbot International, you can follow her on Twitter at @freakywithkiki, and you can follow Fleshbot on Twitter at @Fleshbot.