Award-winning, exotic, stunning, and one-of-a-kind Leah Michelle aka Bush Queen has been crowned an AltErotic Ambassador.
Leah Michelle has starred in two scenes for AltErotic: a solo and a boy/girl with Musa Phoenix. Both have been hugely successful, and Leah forged a strong bond with the infamous Ivan.
Now, Leah has been crowned an AltErotic Ambassador, and with that comes a lot. Ivan and AltErotic have big plans for Leah, including building a model brand with them and directing an upcoming series or movie she'll also star in. Leah will be featured in AltErotic events, including being an all-star judge in the Pro Penis Riders events in Las Vegas.
A potential toy line for Leah is also in the works. Leah stars in the new "Ink Motel 4," set to release on DVD in a few weeks, and she'll also star in the next installation as a new character that Ivan created, Fellatia Jones. Fans can also look for Leah in a new scene for ALtErotic's black and white series "ClaXXXic."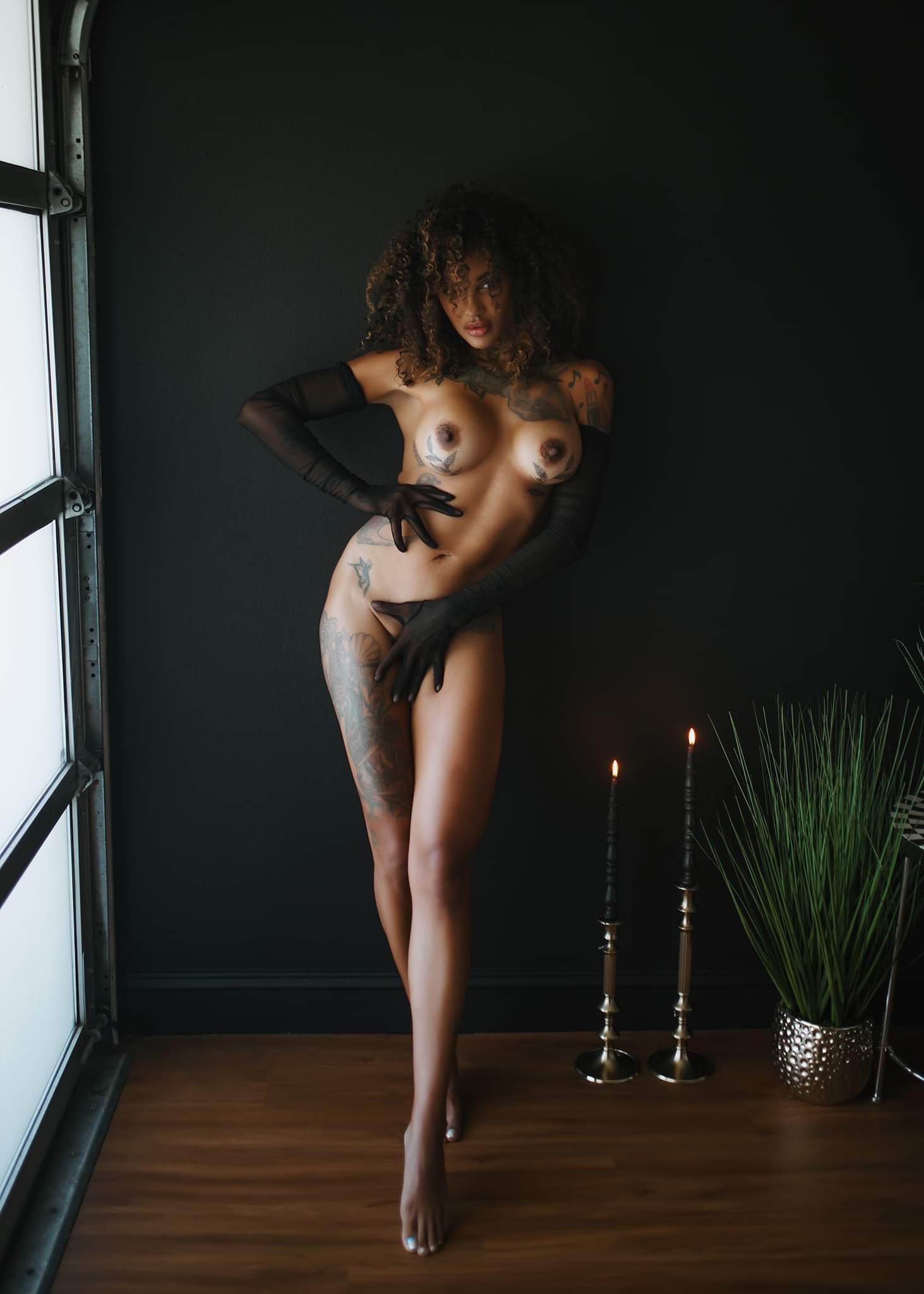 "I'm so excited to be part of the AltErotic family and what's to come. Ivan is really incredible and creative, and we've got a lot of plans for upcoming projects," says Leah Michelle.
"The first day I met and shot Leah, I knew we had to work together more. Her desire to learn and dedication to building her brand was impressive. We shot, but we also discussed lighting and photography, which was the light shining through to me. Anyone who sits down with Leah and gets to know the humanity she possesses will be drawn to her. We'll all be her fans once her light shines amongst us." says AltErotic director and CEO Ivan.
Watch both of Leah Michelle's scenes on AltEotic and look for new ones at alterotic.com/models/leah-michelle
About Leah Michelle
Exotic, stunning, and one-of-a-kind are three words consistently used to describe Leah Michelle, who also has become known as the Bush Queen for her impressive bush. Before adult and now, the Army veteran is in the business of making people beautiful. Leah started as a cam model and content creator but recently became a mainstream adult as a performer. Already, she has worked with Brazzers, AltErotic, and Blush Erotica, been featured as an empress in Erotic Sky magazine, won an Urban X Award for Hottest Fetish Star, and has been nominated for multiple AltPorn and Fetish Awards. Leah's star is definitely rising, and she just scored a highly coveted gig as an AltErotic ambassador.
Keep up with all Leah's adventures on and off set by following her on Twitter/X, Threads, and IG at @helloitsleahtho and Reddit. Support her endeavors as a content creator by subscribing to her OnlyFans and/or Fansly. Buy her videos à la carte on ManyVids. Watch Leah's content for free on Pornhub and XVideos, and make sure to like and subscribe.