Fleshbot is excited to announce that Love Sarah Xoxo has been selected as Miss Fleshbot International for October 2023!
Each month throughout the year, Fleshbot will select and feature a hot and talented adult performer or content creator as our 'Miss Fleshbot International.'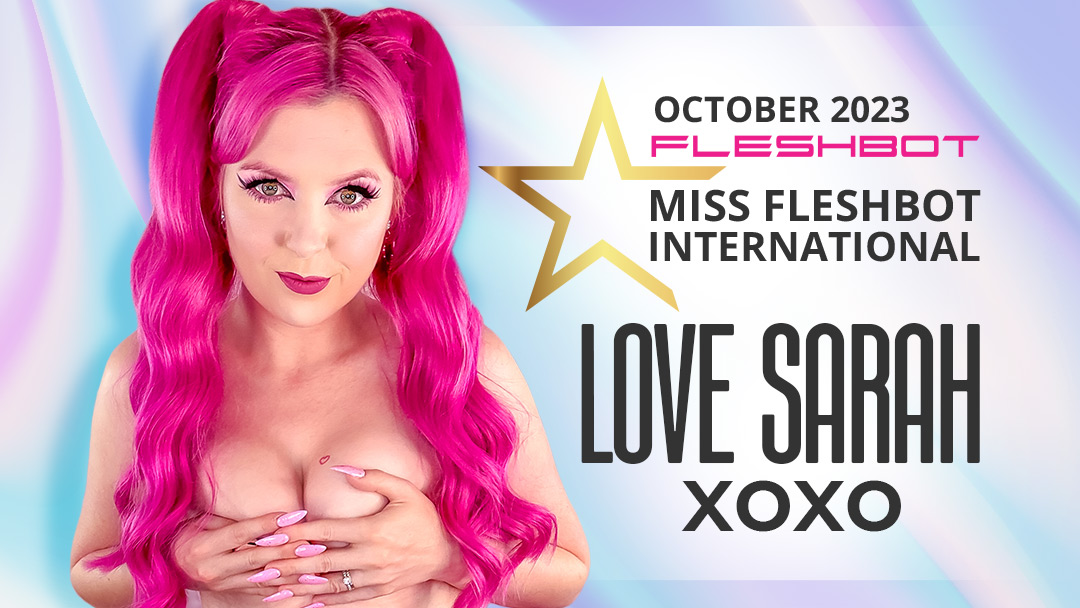 Introducing Love Sarah Xoxo, crowned Miss Fleshbot International for October 2023! Discover how this Australian adult content creator, renowned for her signature pink Kawaii style, captivates fans across platforms. Dive into the enchanting realm of this pink-haired gamer sensation, whose playful and alluring persona continues to help her rise as a unique and engaging star in the adult entertainment industry.
"In selecting Love Sarah Xoxo as Miss Fleshbot International for October, Fleshbot acknowledges and celebrates a content creator who not only embraces her individuality but also contributes significantly to the industry with her unique style and engaging content," says Kelli Roberts from Fleshbot.
Fleshbot will feature Love Sarah Xoxo throughout the month. So be sure and tune in for more great insights into Miss Fleshbot International October 2023!
Fleshbot.com has been the web's favorite source for news and reviews from the world of adult entertainment since 2003. Over the past decade, it has become the one-stop spot for the discerning adult content enthusiast and has been profiled in such publications as Wired and The New Yorker. Fleshbot.com covers both the straight, gay, and trans markets, making the content-based blog a truly unique leader in its realm.
Read more about Love Sarah Xoxo as "Miss Fleshbot International" here.
To celebrate Love Sarah Xoxo's reign as Miss Fleshbot International, you can follow her on Twitter at @lovesarah_xo, and you can follow Fleshbot on Twitter at @Fleshbot.

Indie Adult Cinema by Porn Filmmakers with Feminist, Queer, and Ethical Perspectives