Introducing the new special edition Maximus Syn Trident and special edition Prelude Enema Bulb from Aneros for Prostate Cancer Awareness Month.
The popular sexual health and wellness innovator, Aneros, has officially launched the Prostate Health and Awareness Special Edition Blue Maximus Syn Trident and the Blue Prelude Enema Bulb Special Edition as National Prostate Cancer Awareness Month begins. These special edition items are limited-release items and only available for the month of September!
The Prostate Health and Awareness Special Edition Blue Maximus Syn Trident marks the very first  release of a Maximus Syn, a new hybrid massager combining fullness and responsiveness with elegance and comfort in a specially minted blue medical grade silicone. The limited edition Prelude Enema Bulb also comes in a blue medical-grade silicone and features a unique slow-flow one-way nozzle that introduces liquid gradually and comfortably, avoiding cramping and unhygienic backflow.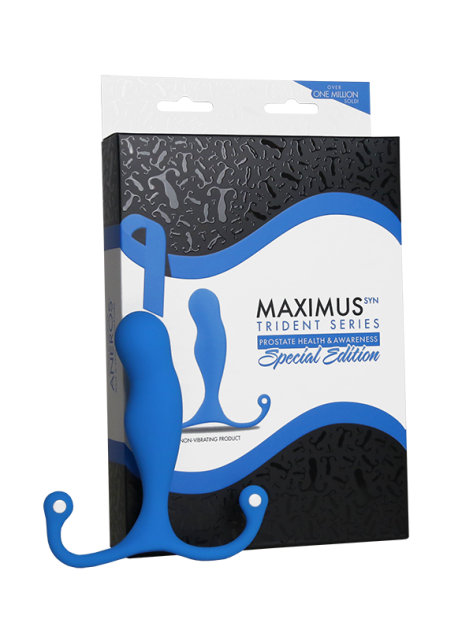 Both these items were specifically created to bring more attention and awareness to Prostate Cancer Awareness Month this September and help spread more information about prostate health with a focus on education, awareness, research, and support. Supplies will be limited for these Special Edition devices.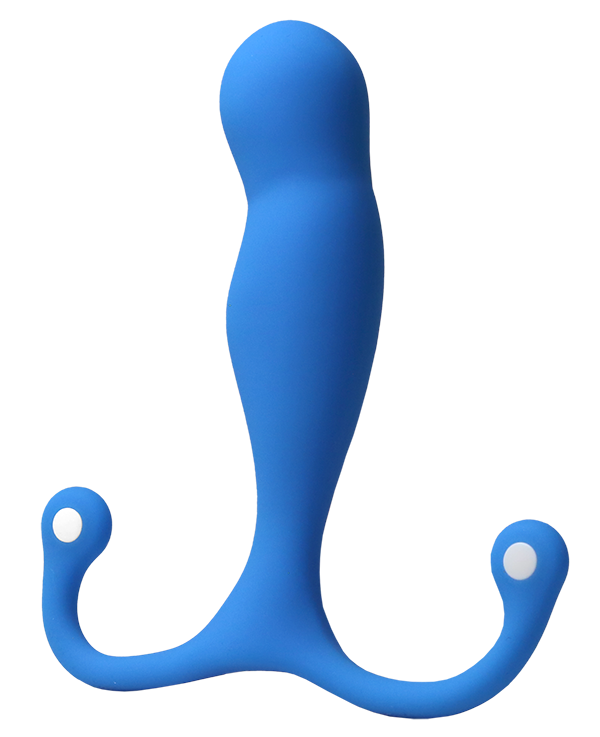 To further contribute to this wonderful cause, Aneros will be donating a portion of the proceeds from these special edition items to our long-time partner and charity ZERO® – The End of Prostate Cancer, a charity focused on prostate health, education, and resources. Aneros will also be a sponsor for the ZERO Prostate Run/Walk taking place in Houston, Texas on September 9th.
"For our 3rd Annual Aneros Goes Blue Campaign we wanted to do something special, so we are releasing our first ever Maximus Syn Trident. The concept of a Maximus Syn Trident has dominated user wish lists of Aneros products for many years now, so we are excited to be releasing it in conjunction with Prostate Cancer Awareness month and to benefit this very special cause.  Available in Men's Health Edition blue, it will be offered along with the Blue Prelude Enema Bulb as limited edition items for the month of September," says Aneros Product and Business Development Manager Forrest Andrews.
Aneros is world-famous as a pioneer of handsfree prostate massage and for its original, best-selling line of sexually gratifying and "Super-O" inducing prostate massagers that also offer additional benefits for erectile dysfunction (ED), premature ejaculation and relief from prostate related health issues.
For more information or purchasing Aneros products, visit Aneros.com. Media members interested in receiving Aneros products for review and/or marketing opportunities may email Press@Aneros.com. For everything else, visit, Twitter.com/Aneros, Facebook.com/Aneros or Instagram.com/Aneros_Official.

Indie Adult Cinema by Porn Filmmakers with Feminist, Queer, and Ethical Perspectives