Madison Scott began her return to the adult entertainment industry this week. The former Brazzers contract star and mother of four sat down for her first interview in nearly eight years with the EmmReport.
The Former Brazzers contract star shares her incredibly inspiring and discusses her upcoming autobiography, "Not My Parent's Daughter."
The two-hour conversation touched on many areas of Madison Scott's incredible, inspiring journey thus far. The profile was released today on emmreport.com, their YouTube channel @emmmedia, and a special 50-page magazine version, which is available for free.
"I was really surprised at how much Madison opened up about several very personal areas of her life. The willingness to be real and authentic was refreshing in this age of silliness for clickbait on most social media platforms."
The discussion focused on the upcoming release of her autobiography, "Not My Parents Daughter," which has already drawn considerable interest from several major mainstream platforms and promises to be a best seller very quickly.
"When we sat down and started working on this, we realized it was something very special and wanted to give it the respect it deserves. This is the first one we've released on our site, YouTube channel, and created a magazine version simultaneously," Sherman continued.
Be sure to check out all things Madison Scott; follow her on Twitter everything else, including both her website www.themadisonscott.com, and her Onlyfans is @themadisonscott.
About Madison Scott
Madison Scott, a model, performer, and visionary entrepreneur has emerged from an eight-year hiatus, igniting the screens of her devoted fans once again.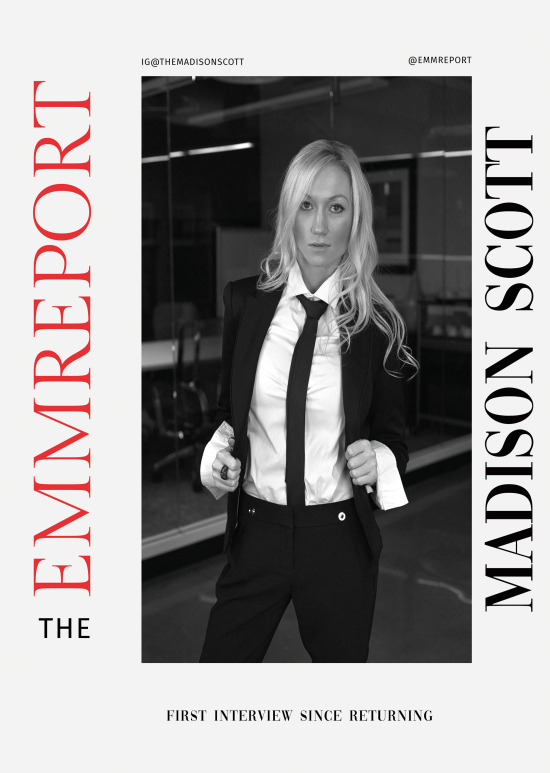 The petite (5'1″) star from Tempe, Arizona, boasts a life story that radiates resilience and passion. Her formative years were a mix of song, dance, and drama, blossoming from a challenging childhood into an unstoppable force.
Her journey is a testament to her determination. She overcame adversity, finding her way into the adult industry at 18 as a means to escape poverty and pave her path to a brighter future. Throughout her career, Scott graced screens for prestigious studios such as Penthouse, Hustler, Playboy and even became the 2nd ever-female Brazzers contract star. Her hiatus allowed her to explore her personal passions and raise her children without the pressure of social media oversight.
Madison's academic achievements are a testament to her pursuit of excellence; she holds a Certificate in Entrepreneurship from Draper University, a B.A. in Liberal Studies, a Master's Degree in User Experience from Arizona State University, a graduate certificate in Engineering Project Management, she is currently on hiatus from earning her Juris Doctorate from Northwestern California University School of Law. In 2017, she even became a Global Innovation Fellow for the U.S. Department of State.
Madison Scott's triumphant return is an inspiration, reminding us all that the journey to success is paved with resilience, creativity, and an unwavering spirit. Join her as she embarks on a new chapter, celebrating empowerment and the pursuit of her dreams.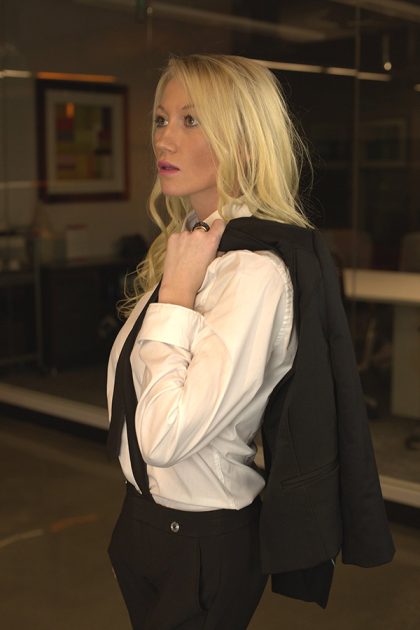 About the EMMREPORT
The EMMREPORT has been involved in Editorial Journalism for over 30 years. It provides daily breaking stories, exclusive video reports, and interviews. From contributing to Xbiz for ten plus years, on staff as a feature writer and only staff photographer at AVN for ten plus years, worked for pretty much every major men's publication, including LFP, Penthouse, Club, Club International, High Society, Cheri, swank, Hot Video, Dick magazine, written multiple columns for multiple publications, wrote 2 John Leslie Feature films, toured as an assistant for 13 plus years with some of the biggest stars, including Jenna Jameson, Blondage, Janine, Jasmine St Claire, Tabitha Stevens, and countless others, had a documentary showcased in the Xbiz Film Fest, produced, directed, shot, edited at least 5k scenes, interviewed thousands of stars, publicist for Kbeech Video, and much more.
In 2010 received the Adult Industry's Carnal Medal of Honor from the Legends of Erotica Hall of Fame. For the past 30 years, the EmmReport has provided insight like no other. Follow them on social media @emmreport; news sites are www.emmreport.com and www.emmnetwork.com; YouTube is @emmmedia, and their LoyalFans account is at @emmreport.